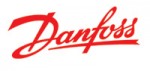 Danfoss controls
The Way Ahead For Heating Controls
Millions of UK households don't have effective heating controls which means they are missing out on huge savings on their heating bills. That's the view of Bjorn Sejr Nielsen of Danfoss who looks at how modern controls can cut energy costs and the technology driving new developments.
Government figures indicate that of the 95% of UK homes with boilers, 800,000 have no heating controls at all and over 70% lack the minimum specified by Building Regulations. The central heating system uses by far the most energy in a typical home and that is reflected in energy bills. The energy saving potential of fitting modern heating controls is supported by research conducted at Salford University's Energy House. This showed that heating systems with controls cost 40% less to run than those without. It is not surprising, therefore, that heating controls are now recognised as one of the 'big three' measures, along with insulation and new boilers, for making a home more energy efficient. Installing and using heating controls correctly ensures that no heat is wasted by keeping some rooms warmer than they need to be. As a result the boiler operates more efficiently and uses less energy to maintain a comfortable temperature where required.
Having the heating on for short periods at a time is seen by some as a means of saving money. However, boilers are at their least efficient in the first hour or so of operation so this can be a false economy. As long as suitable controls are installed it can be much more beneficial to leave the heating on for a longer period when it will use less energy to maintain comfortable temperatures.
Thermostatic Radiator Valves
So what controls are required to achieve optimum heating efficiency? According to the tests carried out by Salford University, a property should be fitted with a room thermostat and a full set of thermostatic radiator valves (TRVs). The research highlighted the importance of TRVs to provide independent temperature control in every room to ensure satisfactory heat distribution around a dwelling. Indeed, the tests showed that this is not achieved without TRVs, even if a system is balanced. Unlike a manual radiator valve, a TRV will adjust the heat output of the individual radiator to maintain a comfortable temperature. It will even turn the radiator off in response to an increase in ambient temperature, such as sunshine entering a room. And in rooms that aren't used often, the TRV can be kept at a low setting, providing background heating to save money. It can then be turned up when the room needs to be warmer.
Good Timing
In addition to temperature control in each room, it's important to install a timer to set the overall on and off times. In addition to basic timers there are now 'programmable' versions which give more flexibility such as allowing householders to set different times for weekdays and weekends. The Danfoss FP735Si programmer, for example, allows separate timings to be set for two heating zones and the hot water supply. This single unit solution offers up to six 'ON-to-OFF' or 'OFF-to-ON' changes each day, which can be set independently for each zone, so heat is directed only where and when it is needed.
Smart Future
So-called smart technology, found in popular devices such as phones and tablets, is now driving the development of smart heating systems which give consumers even greater control over their energy consumption. Even what might be described as very basic 'ON/OFF' controls have 'smart' features such as digital touch-screen displays and micro-processor controlled programming for enhanced functionality and efficiency. Also, the wider use of wireless products in the home is increasing demand for wireless heating controls. Battery-powered digital room thermostats bring benefits for installers and users alike, being both easy to use and to install, with minimal wiring required and no disruption to building fabric.
Remote Control
Smart technology is now being taken to the next level with a variety of smart thermostats which allow consumers to manage the temperature in their home – and therefore their energy costs – anytime, anywhere using a 'heating app'. Consumers can also adjust their smart thermostat's time and temperature settings remotely while they are out at work, for example, or if they are going to be home later than planned so they don't waste energy heating an empty house.
Although smart technology clearly has a part to play in future products, at Danfoss we believe it shouldn't be the main driver of new developments. Creating controls that bring real benefits for customers, such as ease of use and convenience, have to be the primary focus. From our experience, a combination of TRVs and a dial room thermostat will meet the needs, and budgets, of most consumers. What's important is getting the message across to all those households without effective heating controls that there is a simple cost-effective way to keep their home comfortably and affordably warm.